Hello, Welcome !
On this new Article we continue analyzing the Impulse Setup. Now the question is ; Is this useful for Forex or Stocks ? .... YES ! !
On this publication I will share with you examples of application of the Impulse Setup On Forex and also on Stocks ( AAPL ).
We can see several shorts happened last week, and today we had the first long ( currently a nice winner )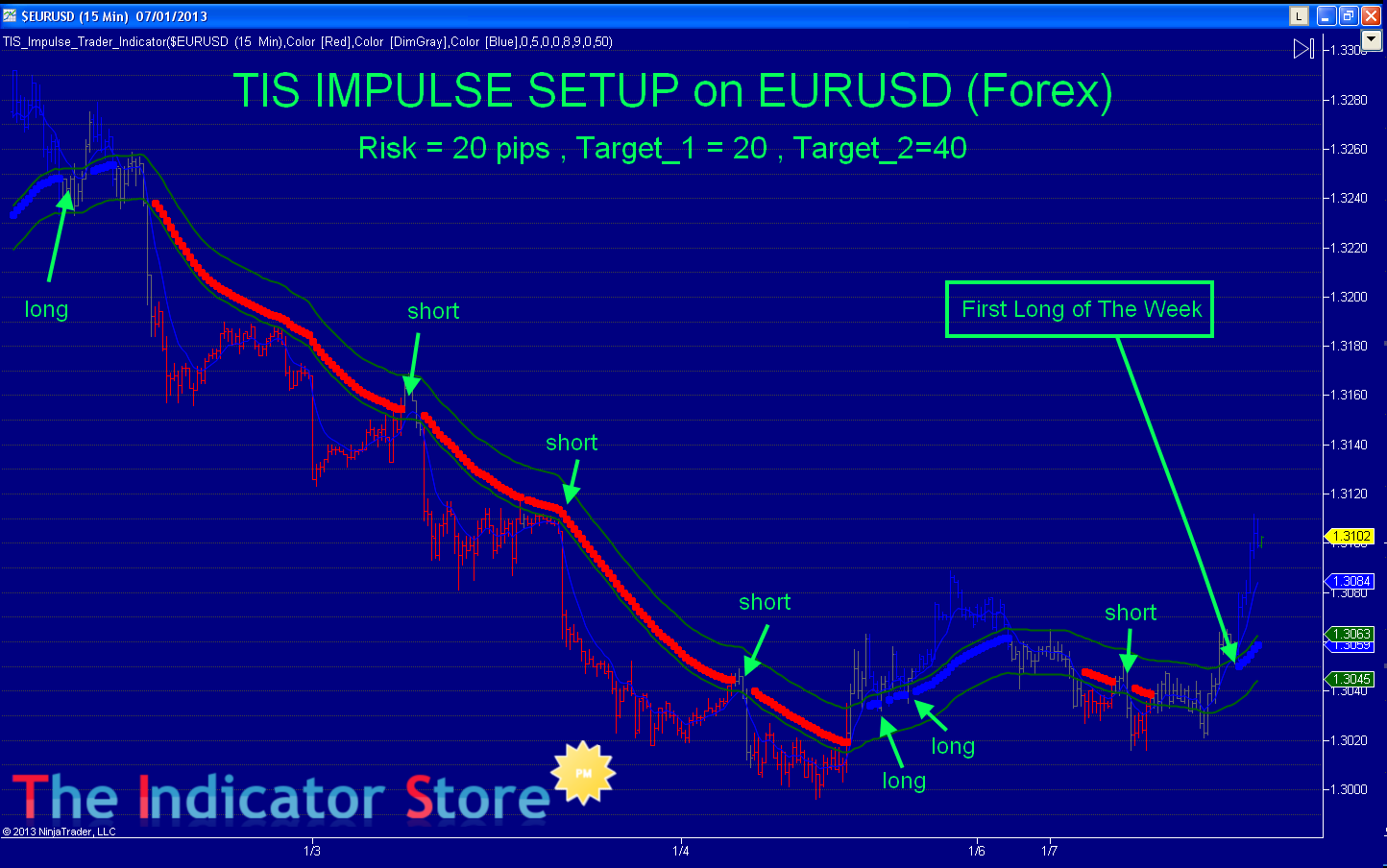 And now an example on Stocks, for example a 15 minute
AAPL
chart :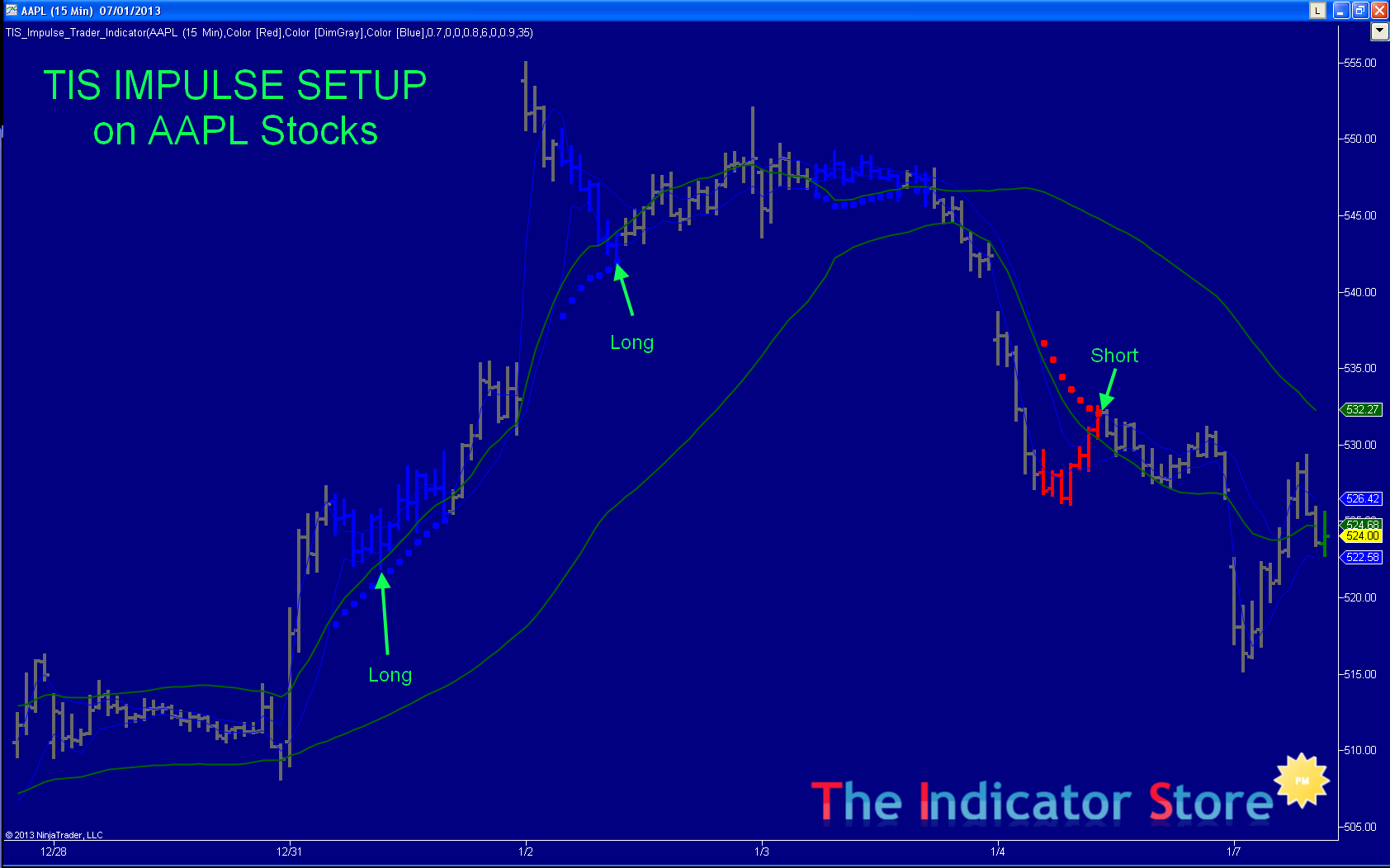 The number of trades is much lower on stocks than Forex, and the number of signals on Forex is even much lower than Futures. But the system works anywhere.
Please remember that on previous posts I have much more detailed information about this Setup.
The Indicator Store has dedicated
Indicators
and
Strategies
for this setup, to visualize, identify, backtest and optimize its settings.
If you liked this article please share and post any comments.
Regards,