Hello ! We will describe the trades we could execute this past week using the Indicators for Ninjatrader designed by

The Indicator Store

; TIS_Small_Range and TIS_Impulse_Trader.
Impulse Strategy
On the following charts, we can see the entries of the Impulse Setup on the British Pound ( Forex : GBPUSD ) and a comparison of its entries to the futures version (
6B )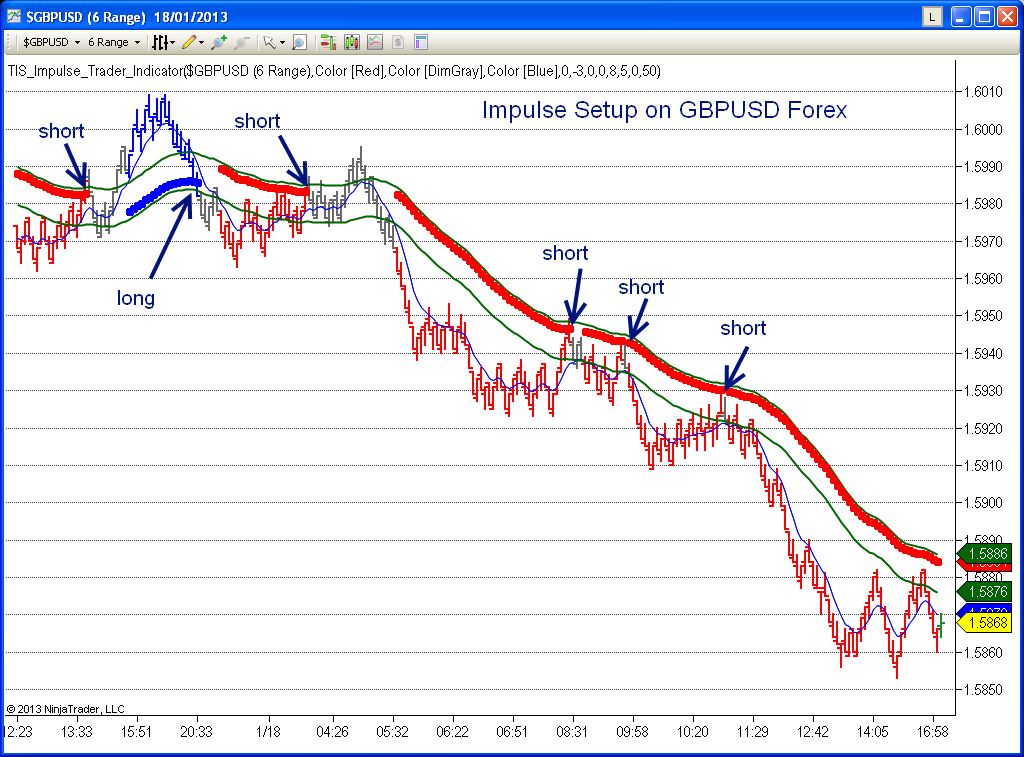 As we can see on the next chart, this system is valid on Forex and futures, showing the same entries on both
The only difference is the tick value (
$6.25 ) vs GBPUSD
pip value.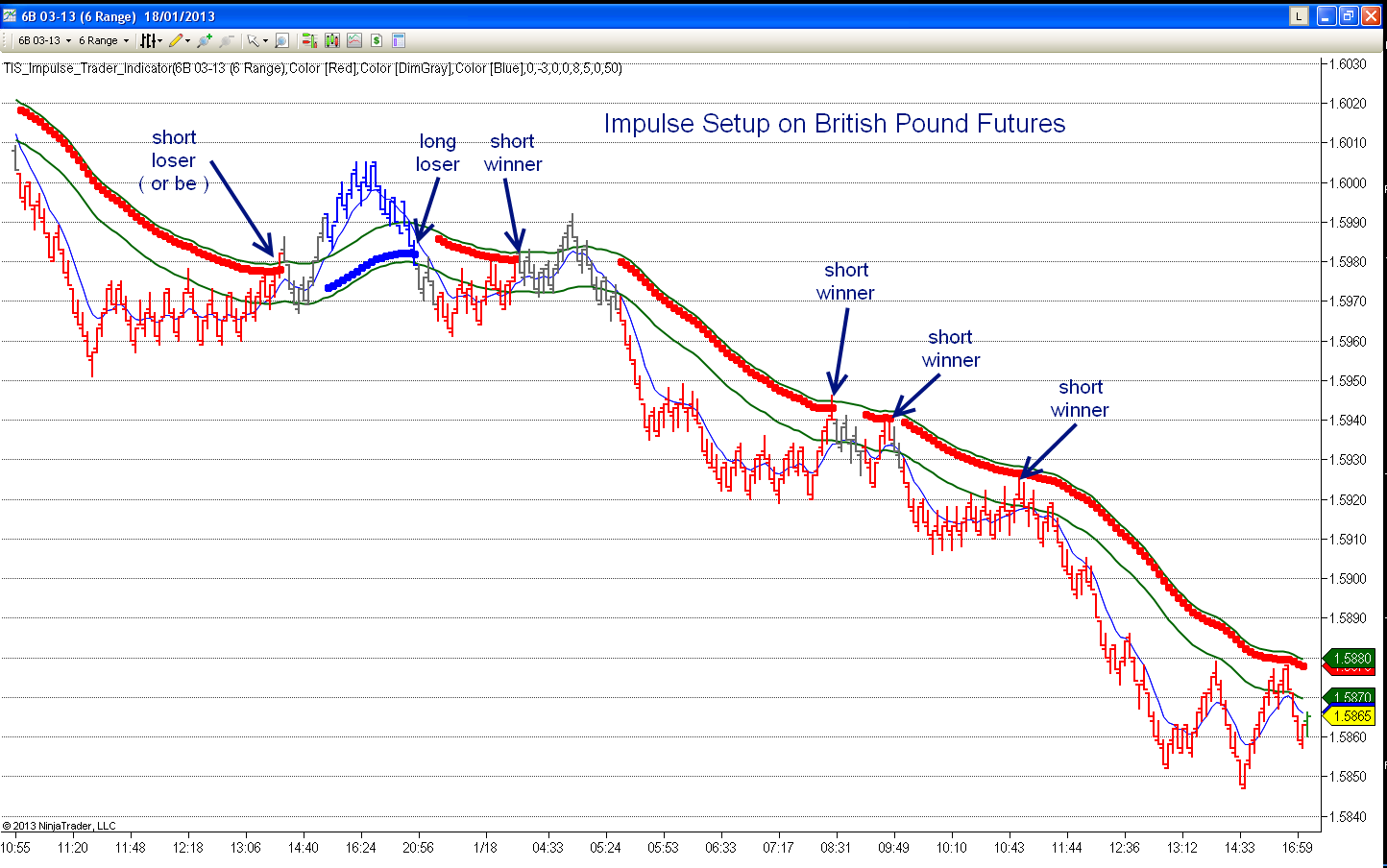 The
British Pound
(6B)(GBPUSD) has been moving very well this week, making this strategy very profitable.
The Timeframe used is Range 6 and the parameters are :
Slow Moving Average Period =
Channel Size = 8 ticks/pips
Fast Moving Average = 8
Entry = -3 ticks/pips from Slow moving Average
On the following Chart, we see the same Strategy applied to the
euro
-
dolar
pair (EURUSD).
As we already explained, this is also valid for Euro Future ( 6E ).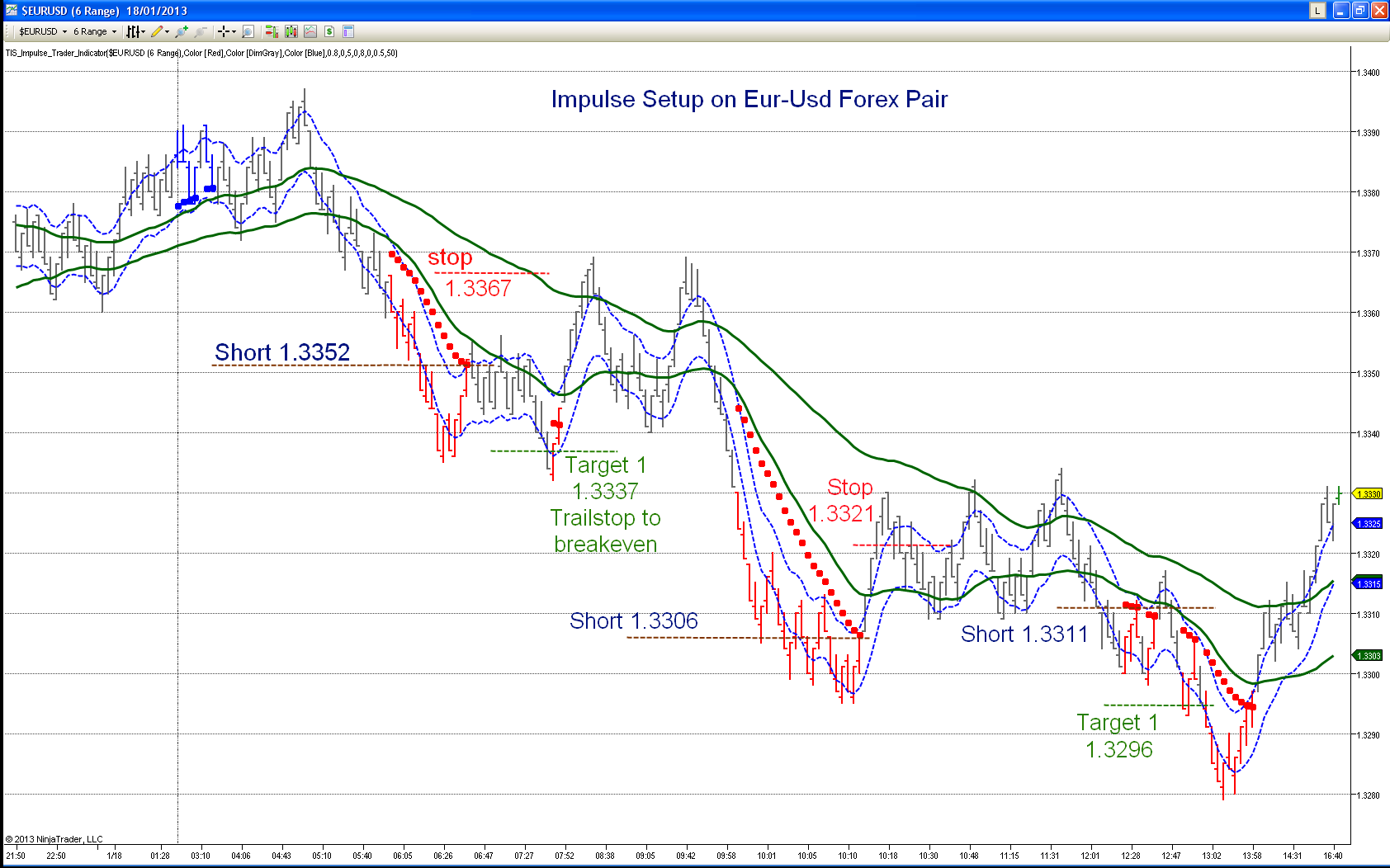 On this example, we had 3 sell signals today ; 1st got the initial target, 2nd was a loser and last short got 1st and 2nd target ( or exited at trailing stop )
For the Euro Setup We replace the fixed envelope by a Bollinger ;
Bollinger Period = 50 , Standard Dev = 0.5
Fast Moving Average = 8
Channel Size = 5 ticks ( around Fast Moving average)
Entry = Slow Bollinger Band with Standard Deviation = 0.8
Small Range Setup
This chart shows the
Small Range Setup
applied to
Gold
using a 9 Range Timeframe.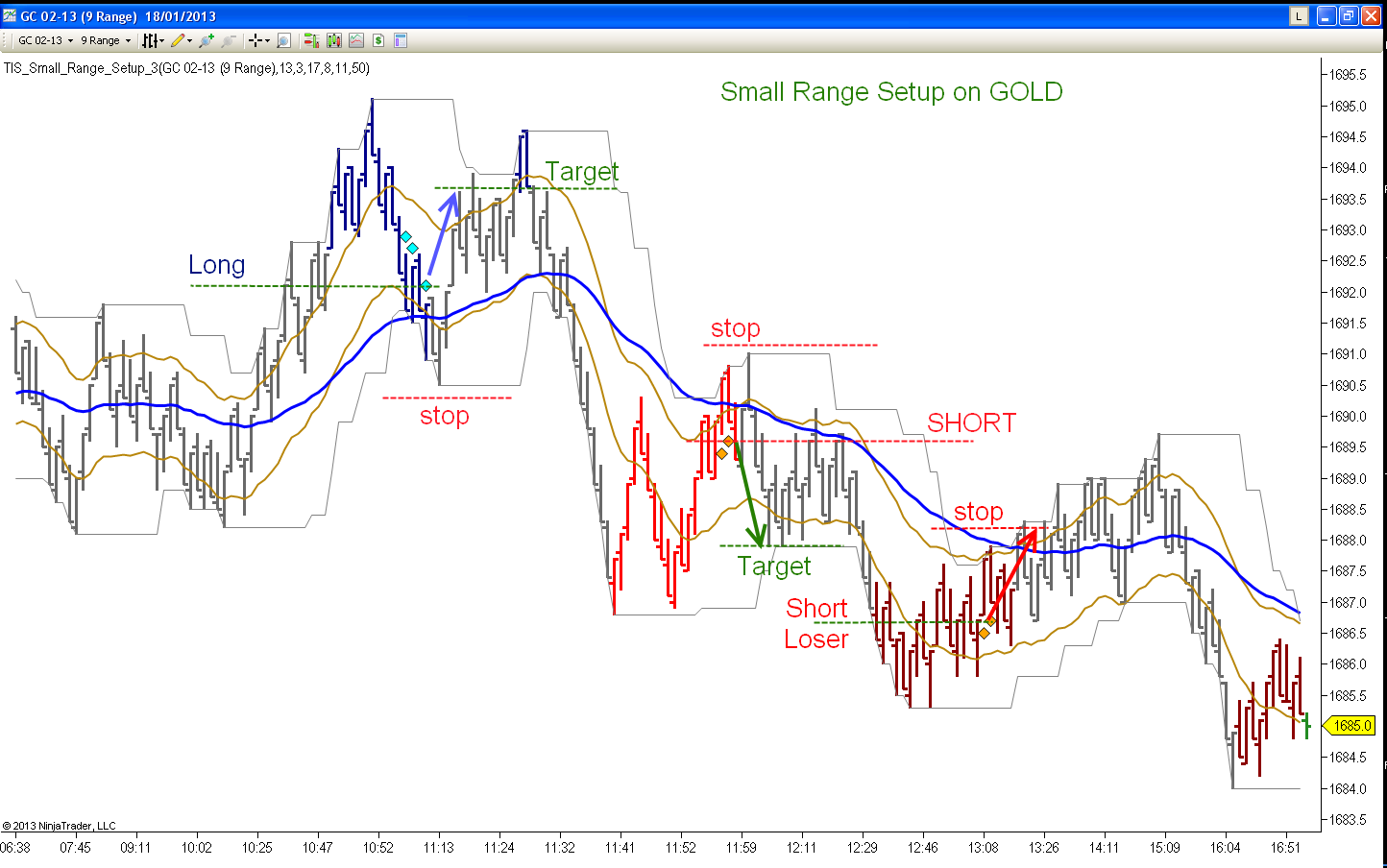 Today , Gold was mostly on sideways mode, without allowing to get bigger targets than usual.
We had a long with a target 1 winner and runner out at breakeven. Then a short winner, again, with runners out at breakeven, and finally a short loser.
Have a Great Long Weekeend !
Share and Enjoy